Tsinghua Business Review: Management 20 Mile March!
TBR Tsinghua Business Review, ideas lead to change, is wonderful, shares 7 points to receive the continuous success, "20 Mile March!"
In business, the touted qualities such as the adventurous spirit, innovation, rapid growth, extraordinary luck, etc., are not the key factors in a company's success, but self-discipline and base on the creative and constructive anxiety of ideology, this slow and steady approach is known as the "20 Mile March".
We will always dutifully adhere to the high-quality conveyor belts, five-star service, and continue to maintain the excellent spirit!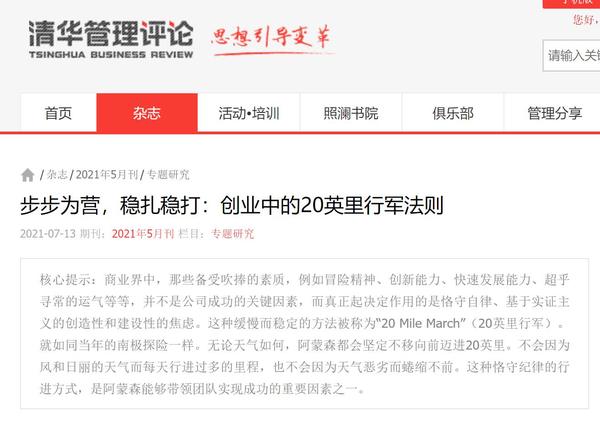 Tsinghua Revision del Negocio: Gestión 20 Mile March!
#TBR #Tsinghua Business Review, las ideas conducen al cambio, es maravilloso, comparte 7 puntos para recibir el éxito continuo, "marcha de 20 millas!"
En los negocios, las cualidades pregonadas como el espíritu aventurero, la innovación, el rápido crecimiento, la suerte extraordinaria, etc., no son los factores clave del éxito de una empresa, sino la autodisciplina y se basan en la ansiedad creativa y constructiva de la ideología, esta lenta y el enfoque constante se conoce como la "Marcha de 20 Millas".
¡Siempre nos adherimos diligentemente a las cintas transportadoras de alta calidad, el servicio de cinco estrellas y continuaremos manteniendo el excelente espíritu!