Large Dip Angle Rubber Conveyor Belt
Ribs with wavy big dip from the base band, Ribs, the diaphragm composed of three parts. For the convenience of bypassing drum stall designed wavy edge; diaphragm is the role of supporting materials, in order to achieve great inclined conveyor, a T-TC type. Ref-and second diaphragm is used curing methods and base-band connections that have a high bonding strength.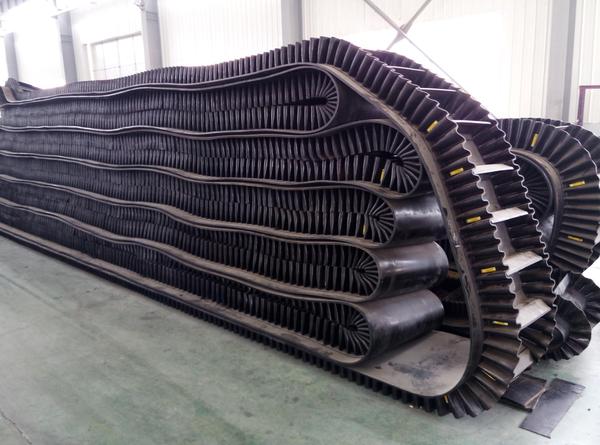 Widely used in mine, metallurgy, coal mine, chemical, construction, food, machinery, building material, light industry, etc
Features (general inclination of the conveyor belt with corrugated wall):
Increases the transmission angle (30 to 90 degrees);

Small footprint, low investment;

Throughput, a high degree of upgrading higher;

Tilt from horizontal (or vertical) to a smooth transition;

Sala for easy transportation of powdery, granular, small block, paste and liquid-like materials;

Low consumption, simple structure, belt high strength, long service life.