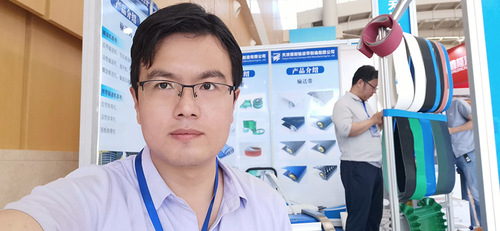 June 2021 16th China (Tianjin) International Equipment & Manufacturing Industry Expo.
At Tianjin Meijiang Convention Center, Sales Manager Edward Li visits the old friend and customers, listens to their valuable feedback, make the aftersales service, help them solve some questions!
Junio de 2021 16a Exposición Internacional de la Industria de Fabricación y Equipos de China (Tianjin).
En el Centro de Convenciones de Tianjin Meijiang, el Gerente de Ventas Edward Li visita al viejo amigo y a los clientes, escucha sus valiosos comentarios, realiza el servicio posventa, ¡ayúdalos a resolver algunas preguntas!
#ConveyorBelt #CintaTransportadora